The semiconductor market in India has transformed over the years and the industry offers high growth potential as most segments which source semiconductors as inputs are themselves witnessing high demand. To sustain this demand and to beat the giants in the industry, one requires an experienced team, who understands various technological aspects along with the changing Electronic System Design & Manufacturing (ESDM) policies and state government policies. One such company which has been instrumental in building a sizable Very Large Scale Integration (VLSI) talent pool is Bangalore based BlackPepper Technologies.
Incorporated in 2009, BlackPepper Technologies, a new generation System to Silicon Design Company that brings to bear diverse design capabilities provides comprehensive turnkey solutions to tier 1 to tier 3 companies. The company has more than 500 years of combined experience in the field and the management team has witnessed, participated in and shaped the complete evolutionary phase of the industry.
Being the trusted design partner for over 10 global semiconductor companies who are behemoths in the industry, BlackPepper's differentiation lies in their quality, reliability, cost and TAT (Turn Around Time). "We assure our clients high quality, high reliability, lower cost and faster TAT compared to any of our competitors. We have developed a complex patented technology framework called EYWA, which provides us significant edge over our competitors," says Jei Narayanan, COO, BlackPepper Technologies.
BlackPepper Technologies: Transforming Ideas into Tangible Products
After its inception in 2009, Team BlackPepper took about three years to build the initial plan, technological platform and process. Once the platform was ready, they started growing 2 to 3 times year on year. At present, the company is leveraging on their two innovative frameworks – namely, EYWA & LTE. Throwing light on EYWA, Manoj Sundareswaran, EVP, BlackPepper Technologies, who was a key contributor in Infineon India's Engineering division, says, "EYWA, our home-grown technology framework, simply removes sub optimality from the design process. This is what plagues the design process in many of our competitors. EYWA is a unique combination of various technology components that consolidates principles of network protocols, human capability mapping and physical resource modeling into one single integrated platform. This brings forth a product (be it hardware, software, silicon or an actual end product) with higher quality, lower cost and gets realized predictably on time."

The EYWA framework seamlessly stitches together:
Lean Tall Engineering (LTE) is a focused return to first principle engineering tenets of yesteryears where a single engineer was massively multi-skilled rather than skills and capabilities being sliced and diced across a slew of less experienced engineers. In our humble opinion, the counter-model that is today prevalent in large swathes of the Indian engineering eco-system is slowly but surely eroding India's positioning in the global value chain with clear signs that the existing model is nothing but a race to the bottom.
Quick IP Select (QIS) IP Vendor-ing model – key methodology wherein SoC/System design IPs from multiple IP suppliers get matrix characterized. The optimal selection is performed by an internally developed mathematical algorithm by solving complex selection criteria on a per SoC/System basis.
Design Environment on Demand (DEOD) environment selection model consisting of EDA-DEOD and MACHINE-DEOD selection methodology for arriving at the optimal Price Vs TAT curve before design start or even course correct at run-time.
Sure Shot Convergence System (SSCS) project execution environment – Innovative platform for efficient project implementation wherein phase hand-offs are managed automatically using network-protocol inspired procedures.
Sure Fast Platforms (SFP) for rapid SoC and system designs – a Silicon and System integration process that allows auto-stitching of SoC subsystems allowing customers to focus purely on their differentiating IP or innovation.
Taking pride in an impressive average employee experience of 6.5 years, the company addresses the industry's biggest ARM (Acquire, Retain & Motivate) nightmare with its Lean Tall Engineering (LTE) talent transformation framework. This helps BlackPepper to transform an ordinary design engineer to an architect level. "Our LTE framework allows two of our engineers to (say), design a semiconductor block far better and quicker, which typically takes five engineers in other companies," explains Jei Narayanan, COO, BlackPepper Technologies. Besides offering a wonderful compensation package and inculcating a vibrant culture, the company keeps its 150+ people motivated by providing them niche high-end critical projects, thereby converting yet another challenge into an opportunity.
BlackPepper Technologies: Built on Human Values
"We believe in the philosophy of collective entrepreneurship and encourage every single Pepperite to think freely, innovate tirelessly, question fearlessly and be deeply involved in every facet of the BlackPepper success story. Moreover, our management team comes with deep knowledge on various subjects spanning technology, innovation, business, market, strategy and their diverse and complementary skill-sets enable the delivery of outcomes that are non-linearly impactful," avers Hari Krishnan Puravankara, Founder & CEO, BlackPepper.
At BlackPepper, they are moving with a mission of creating an organization that is fundamentally rooted in hardware and recognized as the gold standard in product realization.
BlackPepper runs workshops called "Yes, I am BlackPepper!" for their employees which supports their Mission, shape the culture, and reflect what their company values mean. They link their values & culture to behavioral competency framework – every Pepperite (they prefer to be called) has Customer Centricity, Effective communication, Learn-ability and Leadership (CELL) deeply embedded in them.
To them, titles and designations are irrelevant extensions. They are keen on creating and nurturing a culture of professional and personal excellence that goes far beyond the regular call of duty. They are ever ready to lend a helping hand, whether it is for a social cause or for a colleague who is tackling a challenge at work.
BlackPepper is built on family values rather than conventional corporate priorities. BlackPepper is a forward-looking organization with an inclination towards employee engagement built around credibility, pride, fairness, learning, recognition, and camaraderie. To help employees identify with the company's values and goals, we developed an efficient employee engagement plan based on the extensively researched Great Place to Work (GPTW) framework.
The plan, which was finalized during early 2016, aims at building and nurturing a culture that:
Reflects transparency and is boundary-less
Encourages learning aligned to business needs and objectives
Recognizes and values Pepperites for their skills and depth of knowledge
Nurtures high-performance among Pepperites
Creates an environment where Pepperites take pride in their work
Key Management Profiles:
Hari Krishna Puravankara, Founder & CEO
Hari comes with an 18+ year career spanning Silicon design, Supply Chain Management, Foundry relations and technical support. Hari started his career at Wipro Technologies as a cell library and physical design specialist and then moved on to Magma Design Automation, where he led the Applications Support team across Asia Pacific. Post Magma, he started building the vision for BlackPepper  and raised angel funding to commence operations in Dec, 2011.
Hari did his Bachelor of Engineering from Cochin University of Science and Technology in Electronics Engineering in 2000
Sujeeth Joseph – CTO
Sujeeth Joseph is a semiconductor industry veteran in the SoC, System and Product architecture space with a career spanning over 25 years.
Prior to joining Black Pepper, at SanDisk India, he was Director of Architecture for the USD $2B Removable Products Group. Simultaneously, he also headed the SanDisk India Patenting function, the Retail Competitive Analysis Group and drove academic research programs with premier Indian academic Institutes.
Prior to SanDisk, he was Chief Architect of the Semiconductor & Systems BU (SnS) of Wipro Technologies. Over a 19 year career at Wipro he has played hands-on and leadership roles across all phases of the ASIC & System design flow.
He graduated in electronics engineering from Bombay University in 1991.
Jei Narayanan – COO
Jei has a vast professional experience of over 30 years in the semiconductor and electronics industry.
Prior to joining Black Pepper  as COO, he was the Practice Head of the IC Design team at TATA Consultancy Services since 2011.
Prior to that he was Group Head in the Semiconductor and System Business (SnS) unit of WIPRO Technologies for over 14 years, and served the organization in various capacities ranging from managing large ASIC design programs to system programs for multiple global customers. He has specialized in focused competency building for engineers as well as building scale-able VLSI teams from scratch. In his capacity as VLSI Competency Group Head, he was instrumental in hiring and training more than 700 fresh engineering graduates over two years to equip them to contribute to ASIC design programs.
The initial 11 years of his career was spent in designing electronics for Inertial Navigation Systems in Satellite Launch Vehicles at DRDO.
He has an M.Tech in Electronics from IT, BHU, Varanasi.
Manoj Sundareswaran – Exec. VP: Delivery
Manoj is an industry veteran in the area of Chip Design and has been a SoC Product Specialist with more than 18 years of experience.
He has been instrumental in implementing & delivering multiple first pass SoCs across Automotive, Wireless, Wireline, Health Care domains for companies like Infineon, Lantiq, and Wipro.
His expertise spans across RTL Design, Chip Implementation, Package Design, Silicon Ramp-up and foundry support. He has built large teams from scratch, ramped up business and anchored critical projects for the customer.
 He holds a Bachelors degree in Telecommunications Engineering from BMS College, Bangalore
Basavaraj Nagaraju – Executive Vice President: Marketing & Strategy
Basavaraj has diversified experience; he has been an entrepreneur, Investment adviser, technocrat, teacher and a mentor. He comes with about 23 yrs of work experience, having worked for VeriSign, Electronics For Imaging, Syniverse, Unimobile & Subex at different levels and held the post of General Manager (GM) in his last organization.
He has a MBA from Southern New Hampshire University, USA and a Bachelors degree (Engineering) in Telecommunications from BMS College of Engineering, Bangalore
Raja B K Narayana – VP-Sales SoC & Systems
Raja is an experienced Semiconductor Industry veteran with 18+ years of hands-on technical and management expertise serving Design Services & Product companies in SoC / ASIC development.
Prior to joining BlackPepper Technologies, Raja was associated with Mirafra and Digicomm as Director of Sales & Business development. He also held Engineering Program Management positions at Qualcomm, Freescale Semiconductor, InSilica, Wipro Technologies and was instrumental in the timely execution & successful launch of several strategic product initiatives.
Raja holds a Bachelor of Engineering degree in Electronics & Communication, Master of Engineering in Applied Electronics from PSG College of Technology, Coimbatore and an MBA in International Business from WIU, USA.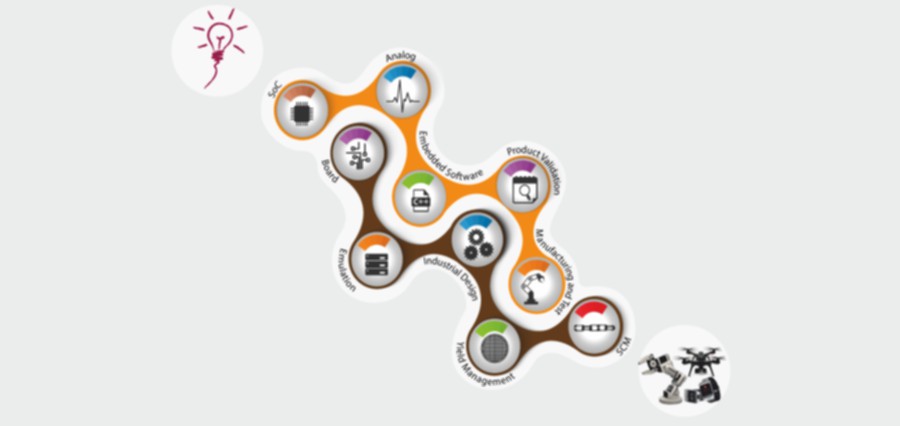 BlackPepper Technologies: The future
Black Pepper is currently building all the blocks across the system design space, Physical Design, Analog, Product Validation, Emulation, Yield Management, Industrial Design, Embedded Software, Supply Chain Management(SCM) across five key segments, Wireless, Medical, Defense, IoT and Automobile.
BlackPepper, currently operating in India, Singapore, and Taiwan has plans of expanding in the USA. The company has been successful in delivering high-end semiconductor solutions by building, nurturing and developing high-performance teams. Their world-class engineering talent is handpicked from top semiconductor companies across the world.  However, to be successful in BlackPepper, one must have strong engineering capabilities and a passion for excellence. Undoubtedly, the company is focused on providing differentiated products & engineering capabilities for global semiconductor companies and is poised to become a USD 1Bn valued Company by 2021.
Launched formally in 2016, PepperLabs is our in-house Product Innovation Laboratory with the clear aim to be an incubation centre for solving significantly challenging technical problems with clear practical applications. Numerous product concepts – many of them targeted towards the unique needs of the developing world – are being critically evaluated, converted to prototypes and then translated into form-factor ready products.
PepperLabs plays a truly complementary role to BlackPepper's world-class design services portfolio; by extending the traditional roles of "Implementer", "Enabler" and "Aggregator" to that of "Inventor", PepperLabs allows earlier and much deeper engagements with customers.  From sensor fusion to machine vision algorithms to ultra-low-power heterogeneous computing, solutions spanning the domains of Automation, Medical, Automotive, Defence and the emerging IoT are being developed.
"Some of our IP-led deployments include Machine Condition Monitoring algorithms for predicting machine failure scenarios in industrial applications as well as driver profiling of two-wheeler motion for automotive applications. Both of the above applications bring to bear deep know-how in sensor fusion algorithms as well as signal processing techniques", said Sujeeth Joseph, CTO of BlackPepper. "We are pleased that, in the short span of less than a year, solutions originating out of PepperLabs are finding deployment in industries as varied as logistics, smart-fashion, CNC machines, insurance, automotive security and green energy."
BlackPepper has travelled a long way from where it had started and with a constant and conscious focus on minimal equity dilution has ensured that they stay true to their charter and vision they had set for themselves. "We have used hybrid debt funding along with earned revenue to grow the company year on year, more than 2-3 times. We are aiming to grow exponentially further with system design turnkey solutions," states Basavaraj Nagaraju, EVP- Strategy & Marketing, BlackPepper Technologies.
Source :- The 10 Most Valuable Semiconductor Companies