IAF's First Women Fighter Pilots
Avani Chaturvedi, Bhawana Kanth, Mohana Singh – The Indian Air Force- IAF created history by introducing the 3 women pilots for the very first time. The three have made the country proud by becoming first women fighter pilots in India's history.
Avani is from Madhya Pradesh. She has completed her schooling from Adarsh School in Rewa and she joined IAF after completing BTech in Computer from Jaipur.
Bhawna Kanth is from Bihar. After completing the secondary education from Kota and BE in Medical Electronics from Bangalore, she joined the air force service commission.
Mohana comes from Rajasthan. She had completed her schooling from Delhi and BTech in Electronics and Communication from Amritsar. Being a part of defense forces family made her aspire to join the ranks too and continue the family legacy.
"We are lucky to have been the first three women fighter pilots. It could have been anyone else," the three jubilant women said while addressing the media after being commissioned.
1st Indian Women to Win a Michelin Star
Gar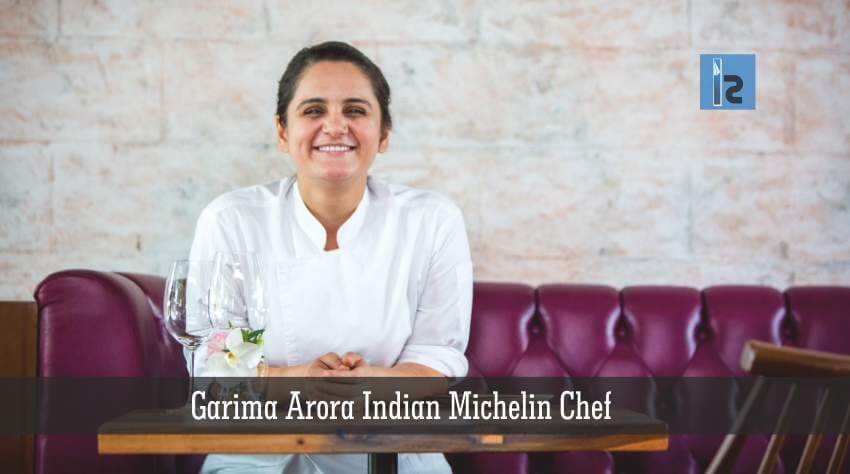 ima Arora – Hailing from Mumbai, the 30 years old Chef Garima Arora has become a first Indian woman to win Michelin Star for her restaurant GAA in Bangkok, Thailand.
Born in Mumbai, Garima drew inspiration from her family, especially from her father, who always bought her exotic dishes. She is an alumnus of the prestigious Le Corden Bleu. A former journalist Garima started working with renowned Chef Gaggan Anand for a year at his restaurant 'Gaggan' in Bangkok, which is one among Asia's best restaurant.
While sharing her thoughts on an occasion, Garima said "I am incredibly humbled and so proud that Restaurant GAA has been recognized by the esteemed Michelin Guide. It's such a coveted accolade a restaurant can be granted, and I am delighted that the dedicated efforts of my wonderful team have been recognized by this highly-regarded organization." Furthermore, she said "Well, there are no shortcuts, you've got to work hard, you've got to be there, and you've got to know what you want. I think it's for every young woman, no matter what industry or what career they choose. Never apologize for the choices you make in life. Stand by them and always be confident."
1st Indian Woman Boxer to Win Six Gold Medals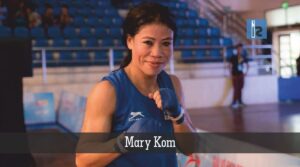 The Golden Girl –Mary Kom – Chungneijang Mary Kom Hmangte, better known as Mary Kom is a gutsy boxer from a remote corner of Manipur. She has created history by becoming the first Indian Boxer to win the Gold medal at the 2018 commonwealth games. It is a feat that every Indian will remember for the years.
Mary Kom kicked her way through many difficulties of being a boxer. She once said, "My life is a message that nothing is impossible".
1st Indian Silver Medalist at Asian Games 2018
P.V. Sindhu – A young Indian Badminton player from Andhra Pradesh scripted history by winning back-to-back medals in the world badminton championships. She is the first Indian women shuttler to win a historic silver medal at the Asian Games.
Sindhu holds a bachelor's degree in commerce (B.com) from St. Ann's College for Women, Mehdipatnam.  The most striking feature in her game is her never give up attitude and never-die spirit.
1st time the Supreme Court has Three Sitting Women Judges
Justice Ind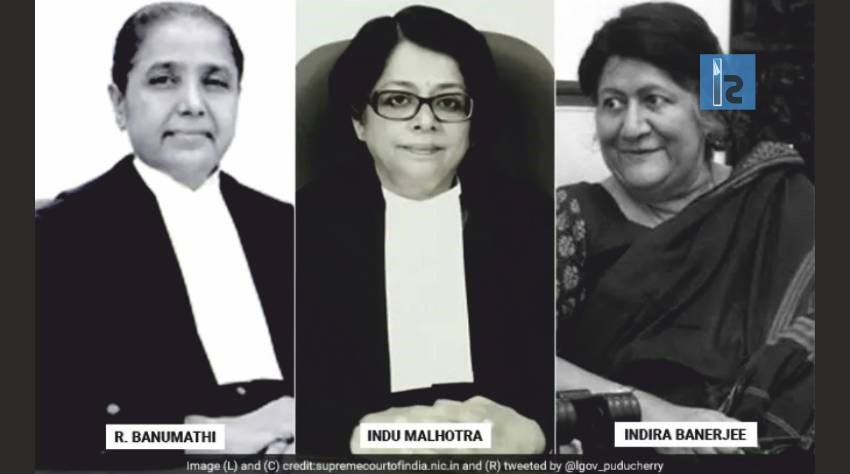 ira Banerjee, Justice R. Bhanumathi and Indu Malhotra – With Indira Banerjee appointed as a judge at the Supreme Court in August 2018, history was created as there are now three sitting women judges for the first time. Justice Banerjee is the eighth woman judge in the Supreme Court since Independence.
Indira Banerjee has pursued education from Loreto House, Calcutta, Presidency College, Calcutta and Calcutta University College of Law. On July 5, 1985, she started her professional career as an advocate, practicing both in the Original and Appellate Sides of Calcutta High Court. She became a high court judge on February 5, 2002.
Disclaimer – Some of the information and images have been gathered from various sources for reference.
– Shruti Jambhale