The Board of Directors of Majestic Research Services and Solutions Limited a Market Research entity listed on the SME trading platform of the Bombay Stock Exchange has announced that it has on the recommendation of the Nomination and Remuneration Committee appointed Mr Daniel Foreman, a resident of United Kingdom as the Executive Director of the Company.
"I have followed the success of MRSS for over a decade, as a client and a technology partner. I have no doubt that MRSS can bring the best the World of MR has to offer to India; at the same time showcase the best of India MR to the World. I am very excited to support the business and pioneer our next stages of growth, with investment, acquisition, innovation and sustainable profit", said Foreman.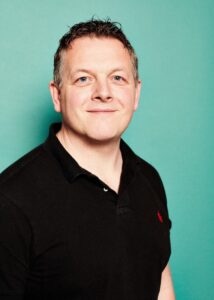 Mr. Daniel Foreman is a pioneer of emerging technologies and developing markets. His vast work experience has benefitted innumerable companies by bringing them on to the industry map. Being a true leader of the industry, he has bolstered organizations advance from their incubation stage to becoming multi-million dollar revenue companies.
An entrepreneur by nature, he operates in investment, advisory and enterprising positions, currently advising the boards of several data, technology, marketing, social media and research companies. He brings in about 20 years of rich business experience.
He is the former President of European Society for Opinion and Marketing Research (ESOMAR) holding elected position of 100,000 professionals 2013-14, the first President under the age of 40 and Founder of TEDxRoyal Tunbridge Wells (audience reach of over 3 million people). He has an immense network of people and is an influencer of the industry.
He is winner of the prestigious American Marketing Association (AMA) "4 under 40" award. Foreman is also the holder of the Disruptive Innovator MR Change Agent of the Year and was also awarded the Ginny Valentine Badge of Courage in 2017 and is a frequent keynote speaker. Mr.Foreman has had articles published in Research World (2007), Research (2002, 2004) and Financial Marketing (2004).
"It is great that Daniel is coming on Board of the Company at its current juncture. His intent is to garner interest from the International Market Research Community to join as stakeholders that will ensure the vision of MRSS is actualized", commented Raj Sharma, Chairman, MRSS India.
Sarang Panchal, Managing Director, MRSS India added "These are exciting times with Daniel coming on the Board of MRSS India. I look forward to his astute guidance in introducing leading edge technologies in Asia to complement our exisitng services. Daniel is also well aware of what clients are looking for and this will provide the leadership team at MRSS India with a world view of how research will pan out in the coming years."
About MRSS India: MRSS India relies exhaustively on usage of technology for data acquisition offering reliability, validity and faster turnaround times to its clients. The company has wide range of offerings such as eye tracking, mobile analytics, video analysis, facial recognition, digital tracking, online communities, neuroscience, emotional analysis, automated audience measurement, sensory sciences, etc. It is India's 1st and only listed Market Research Company, also a member of MRSI and DIN (Digital Insight Network – Global). It is the subsidiary of Majestic Market Research Support Services Ltd, – One of Asia's largest full service market research firm. MMRSS is a member of ESOMAR, QRCA, MRA, etc with presence in 18 countries across Middle East and Asia Pacific region. (ENDS)
Thanks and Regard,
The Corporate Communications Team
(+91-9833955978)
Disclaimer: Some of the statements in this press release may be forward-looking statements or statements of future expectations based on currently available information. Such statements are naturally subject to risks and uncertainties. Factors such as the development of general economic conditions, future market conditions, unusual catastrophic loss events, changes in the capital markets and other circumstances may cause the actual events or results to be materially different from those anticipated by such statements. MRSS India does not make any representation or warranty, express or implied, as to the accuracy, completeness or updated status of such statements. Therefore, in no case whatsoever will MRSS India and its affiliate companies be liable to anyone for any decision made or action taken in conjunction with the information and/or statements in this press release or for any related damages.