IndiaSkills2018 was the second edition of the nationwide competition organized by the Ministry of Skill Development and Entrepreneurship, Government of India, to identify, recognize, promote, and reward the best talents in various skills. Early this year, 23 states actively participated in the competitions at the state and regional levels, in which over 50 thousand participants took part.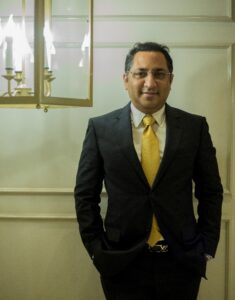 IndiaSkills2018 saw a grand opening at the Aerocity Grounds on 3rd October 2018. Akkado got the colossal opportunity to execute India's biggest SkillCompetition. A platform where more than 450 competitors participate from 27 states in 45 skills and also for the first time witnessed 56participants across 10 skills in Abilympics. Some of the winners of the competition of various trades will be given more training, before they are sent to represent India at the 45th WorldSkills Competition at Kazan, Russia in 2019.
SriAnantkumar Hegde, Minister of State for Skill Development and Entrepreneurship, Sri. Subhash Ghai, Chairman of Media and entertainment Skills Council and a prestigious Film Director, the famous actor Adil Hussain were amongst the many who graced the event with their presence. 
The organizing the national level competition had always been part of the bucket list for Akkado, and now with that ticked off; we definitely aim towards more such endeavors and opportunities.
Abhishek Sharma, Chairman, Akkado said, "IndiaSkills 2018 is one of the nation's most celebrated competition, where young and talented individuals come together and showcase their skills. It is a privilege and honor for team Akkado to organize this massive celebration of skill and talent. We are very grateful to NSDC for vesting their trust and faith on us, to create a platform that befits the event. Last and not the least, I would like to congratulate the team at Akkado in giving their best and making this event a huge success."..
Link: https://youtu.be/-hO4HE5Al5Y