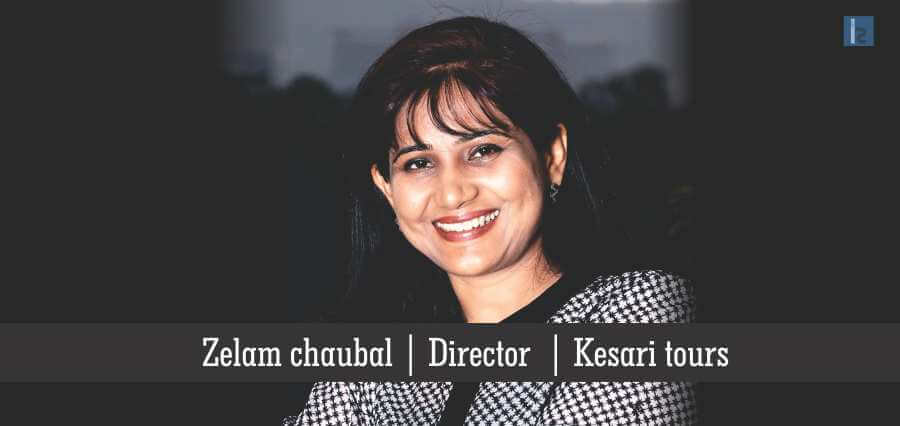 Tourism is the business of offering innovative solutions to fulfill people's desire to travel the world. Travel and tourism is a broad subject and it can further classified as the journey for recreational, leisure or business purposes. Over the decades, tourism has experienced continued growth. Tourism Industry is one of the fastest growing economic sectors in the world. Tourism has become a thriving global industry with the power to shape developing countries in a positive way. There isn't any doubt anymore that it has become the fourth largest industry in the global economy. Similarly, in developing countries like India, tourism has become one of the major sectors of the economy, contributing to a large proportion of the National Income and generating huge employment opportunities.
In today's corporate life, partnering with a Corporate TMC (Travel Management Company) will help take one's business to new heights. A TMC is essential for planning and booking a business trip, ensuring intricate details that are managed for each team members in a cost-efficient manner.
Kesari Tours a well-known Corporate Travel Management Company that provides a comprehensive solution for all the travel needs. Today, Kesari is the synonym and benchmark for exceptional services in Indian tourism industry. They started their journey with group tours within India. Presently, they become a full-fledged travel agency with Inbound, outbound, FIT (Foreign Independent Tour), MICE (Meeting, Incentives, exhibitions, and conferences) and as a Destination Wedding company.
In accordance with the fast-changing era of technology, Kesari is updating their travel packages, which drives the purpose of leisure travel, relaxing, unwinding, and vacationing. Travellers have started exploring places for study, learning along with leisure purpose right from schools, colleges to different associations. Today's traveler wants to keep updated with all what is happening or trendy around them. Thus, Kesari's customs have changed the way voyagers' shop, think, eat & travel too.
Moreover, Kesari has introduced the corporate traveling services which have transformed the face of Indian tourism Industry. Travel Equations have changed. There used to be traveling seasons but due to MICE travelers, it has become year-round affair and no slack season for the travel industry. Usually corporates travel to Southeast Asia first and for higher awards, Europe America and Canada are on the rise. MICE today are opting for more exciting and adventure places and exploring new destinations is the trend now. The organization highlights the new travel trend MICE, which was started by Zelam Chaubal, daughter of Mr. Kesari Patil.
Zelam defines her thoughts to deliberate the growing tourism industry in India, "Tourism as an industry has been traveling with the wild pace of technological advancements and aboard are people from different places and cultures interacting with increasing ease, since, the globe had been shrunk into a village."
She has also added, "Unlike our predecessors, we can affordably and in a shorter time travel across the world in large numbers comparatively safe. Tourism is one of the biggest and fastest growing industries globally; its benefits and the challenges, keenly observed by governments affect the economic, socio-cultural, environmental and educational resources of nations."
Travel Visionaries of the Organization
Mr. Kesari Patil, started his journey when he was 50 years old, and without any financial support he has established Kesari Tours through his courage and devotion. He has found his god and motivational sprit in traveling. Believed, hence he has expanded the company's services to give customers an ultimate travelling experience.
After struggling for two to three years, Kesari started gaining popularity and within a span of few years, it became the king of the Indian travel industry. His strong willpower has always inspired him to do better for their travelers. Mr. Kesari Patil said, "I think Tourism and service in my blood and being history and geography professor it added value to make better service amenity and delivery strategy towards my customers."
Currently, Zelam Chaubal, Director of Kesari is handling the reputation of the organization. She is an ambitious, assertive and empowered woman who always builds a way forward to realize her vision. She has visualized the MICE travel concept in India and successfully established that.
Gaining Customer Trust: A Conceptual Guide for the Organization
People trusts Kesari and its guaranteed services which offers travellers to carry zero money during tours. Kesari's trusted tour leaders are much appreciated by tourists. Having an extremely knowledgeable team with rich expertise has helped the company to provide reliable, flexible, and norm services to the clients. People feel safe to travel with Kesari because of its expertise in handling unfavorable and critical situations smoothly.
Zelam describes, "All the success we have achieved the credit goes to our tourists who have trusted us so much that they have seen the whole world with us. Today people proudly tell us we only travel with Kesari and this is our 4th generation traveling with Kesari. It believes in ethical practices and the result is trust and goodwill in the minds of our travelers."
She also defines, "We do not say we are best but people do and they have given us no.1 status in Indian tourism Industry. We are the first ISO 9001:2008 and OHSAS 18001:2007 Company and bagged several prestigious awards to showcase the good work we do."
 Constantly Accomplishes the Changing Demands of Travelers
The company knows that India, being a vast and diverse country has always something new to offer, and its glorious traditions and rich cultural heritage are linked with the expansion of tourism in the country. Its magnificent monuments attract large numbers of visitors from all over the world.
Also, because of revelation of digitalization, the world is at traveler's fingertips. And thus, the FIT, Free Individual Travel and tailor-made holidays, has seen tremendous growth in a couple of years. People are now exploring an exotic destination that goes much beyond regular tourist destinations. Usually, these people are traveling for adventure, skiing, exotic and exclusive places, few tourists are traveling on their own to South-East Asia and Dubai, and this trend has recently increased too. The numbers of women travelers are increased every year. Similarly, senior citizens, clubs and association groups, tours with special purposes like the bicycle, skiing, skydiving, adventure activities and exotic places like northern lights, midnight sun, Cruises, River cruises, St. Moritz, Hawaii, Antarctica, Canada are also in demand.
Kesari recognized that, young adults are the potential and emerging target audience of the travel Industry. They prefer to travel along with their friends, either from school or on their own in the age group of 18 to 25. To manage with these changing demands of travelers, Kesari Tours has been planning to initiate personalized tours like ladies only tours and Senior citizen tours which have previously been very successful. For MICE tourism, "Kesari MICE" is a special division to cater to corporate needs, for FIT travelers, their own FIT division which caters to exotic destinations, adventure tours, student's tours, honeymooners tours, luxury offbeat destinations tours. The leading organization also offers student's tours, NASA Tours, Agro tours, and special interest tours to cater the special needs of their potential customers.
Travellers today need only air visa & package or any combination and Kesari accomplishes to those needs as well. Their VISA experts not only fulfill the VISA requirements but also guide the tourists while planning to travel to the Europe and America.
Destination Weddings is the extended branches of travel Industry. Travel professionals are involved in all logistics of these tours. So, for destination weddings, Kesari is starting "KESARI WEDDINGS" pretty soon.
Corporate Travel Management is the Most-Prominent Segment of the Travel Industry Now
Corporate travel is an innovative business. Kesari is very passionate about the logistics related to travel, and they are confident about being successful in the MICE. The company feels proud to share 100% satisfaction to all the MICE groups, the small family group to large corporate groups. Since nine years they have been doing MICE and their team members are all set to take bigger challenges of the MICE.
The Glories Expedition of the Organization
As the first Indian travel company, Kesari has attained several prestigious national and international awards in the arena of tourism.  Recently, they has awarded as the "Best family tour operator award by Gujarat Tourism", also the 'Asia's Best Brand in Travel Segment Award" from Singapore' and "Friends of Thailand Award" from Bangkok.
Kesari has more than 800 dedicated "Kesarians" all across the world. Moreover, they have established their customer service offices worldwide. The company has started international tours in 1995 and now has 550 tour options, with more than 400 experienced tour leaders. At present, the company has 5 franchises of Kesari Tours, 18 branches and 240 Preferred Sales Agents (PSAs) across India.
Words for Entrepreneur
"I feel entrepreneurship is religion, it has to come from within. If anyone is passionate about something worthy and ethical and ready to do any hard work to achieve it, he will be successful." says Zelam.
Future Summary
Every year, Kesari adds at least one new service and one new country to its portfolio. The company believes that the world is so large that one birth is not enough to see it all. The world is full of mysteries and amazing surprises. People have to discover their own surprises.