Women today are found to be taking bigger strides towards their goals in India's vibrant economy. The process of economic liberalization in the early 1990s and modifications in the society as a result of globalization carved a path for women to pursue their dreams. It unleashed a wave of creativity resulting in major innovations.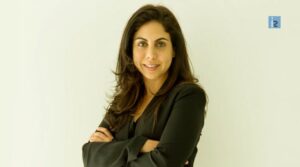 Nisaba Godrej, Chairperson – Godrej Consumer Products: The name here, speaks for itself. Established in 1897, Godrej has been a pioneer in the various sectors of security, furniture, agriculture and consumer products. Today Nisaba Godrej, daughter of Godrej Consumer Products Limited (GCPL) chairman Adi Godrej is leading the company towards greater success. Also known as Nisa, she is an alumnus of The Wharton School and Harvard Business School. Apart from being the Chairperson of the Godrej Group, Nisa is also a board member of Teach for India, an organization that provides education to the underprivileged children.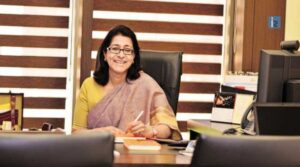 Naina Lal Kidwai, Head – HBSC Bank: In a time were men dominated the field of investment banking, Naina brought in an air of change with her.  Long before the term 'dealmaker' became usual in India, 54-year-old Naina Lal Kidwai, came to be known as one of the biggest dealmakers in the country. She currently holds the position as the country head of HSBC Bank. She is also a non-executive director on the board of Nestle SA .Kidwai has secured the distinguished Padma Shri award for her contributions in the areas of trade and industry. By excelling at all her positions she has proven herself spectacularly in every role.
Priya Paul, Chairperson – Apeejay Surrendra Park Hotels: Priya Paul had aspired to become an entrepreneur ever since she was ten. Her career in the hotel industry started in a unique manner where the decision was made by the family. There was a casual selection made out of their portfolio of shipping, real estate, tea and construction, hospitality and financial services. She made sure to live up to it by joining the Park Hotel, Delhi, after completing her BA in Economics at Wellesley College, in 1988. She has been conferred with recognitions for her contributions in the field of hospitality with several awards and citations.
Simone Tata, Chairperson of Trent Ltd, a subsidiary of Tata Group: A gamechanger of the cosmetics industry in India, Simone Tata has been actively involved in changing a small subsidiary of Tata Oil Mills into the largest cosmetic brand in India – Lakme. In the year 1961, Simone became a part of Lakme and has been fashioning the company into one of the biggest brands of fashion in India. Currently, she is the Chairperson of Trent Limited, a subsidiary of Tata Group. She created an empire and empowered women at a time where business was a forbidden area for them. Makeup was then considered a taboo but Simone's constant efforts, changed things incredibly. Her belief in her products isn't only unequivocal, it's also enthralling, inspiring in so many ways.
Falguni Nayar: Founder and CEO, Nykaa: Speaking of cosmetics, the one who started delivering them directly to our doorsteps, literally, cannot be left far behind. Falguni's concept of creating a database of a variety of products and bringing in international brands into the purses of common women was one that struck gold. Prior to founding the beauty empire, Falguni graduated from the Indian Institute of Management, Ahmedabad and post that spent a majority of her career in Kotak Mahindra Capital Co. Being an entrepreneur at heart, she felt the need to do something different. Keeping in mind personal experiences and after watching other people, she decided that, this would be the best thing for every beauty lover in the country. And hence Nykaa was born.
Swati Piramal, Vice Chairperson – Piramal Life Sciences Limited, Director – Piramal Healthcare Limited: The Piramal Enterprises Ltd, as of today is a pioneer in the field of pharmaceuticals. Swati was appointed as the Vice Chairperson – 'Piramal Enterprises Limited in 1988. A believer in helping the needy, Swati also founded the Gopikrishna Piramal Memorial Hospital– a charitable hospital providing facilities to the under-privileged ,out-patient health center to provide free diabetes and hypertension treatment for the destitute. She has also contributed towards innovations in Public Health Services and other projects.
Women like them have been an inspirational source for all other women who strive hard to achieve great heights in their lives. By listening to their success stories and regarding them as role models, each one of us can aspire to be where they are right now.